Aluminum alloy bathroom door Swing doors Thermal break sliding doors
1. Product introduction:
(1). All the products produced by KEDO INDUSTRIAL need get throught three strict inspections before packing: Raw material cutting test, Production process inspection, The finished debugging.
(2). Providing customized service to apply each customer requirements, we will try our best to achieve 100% customer satisfaction.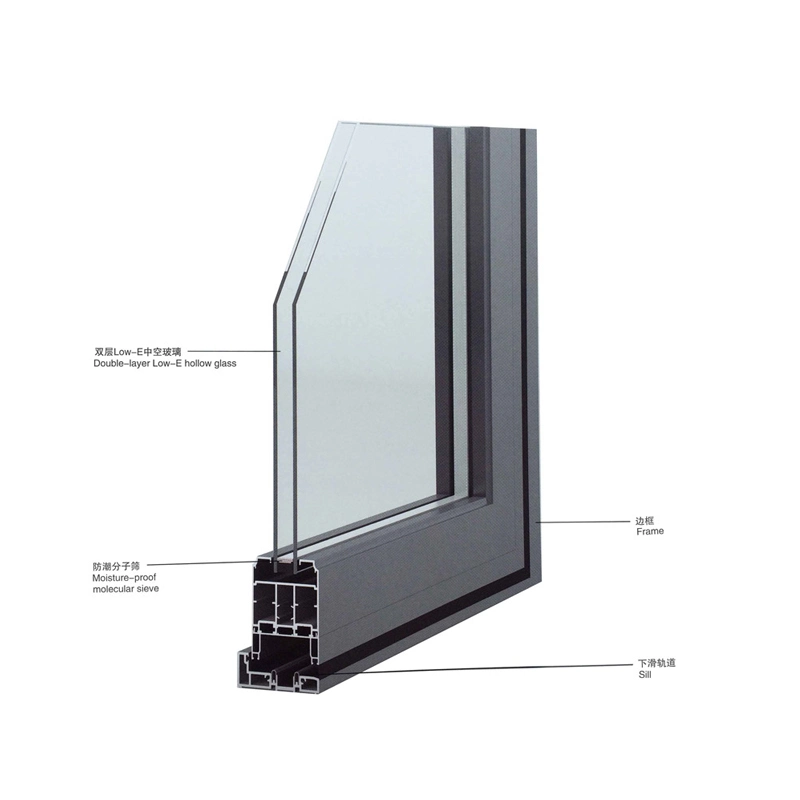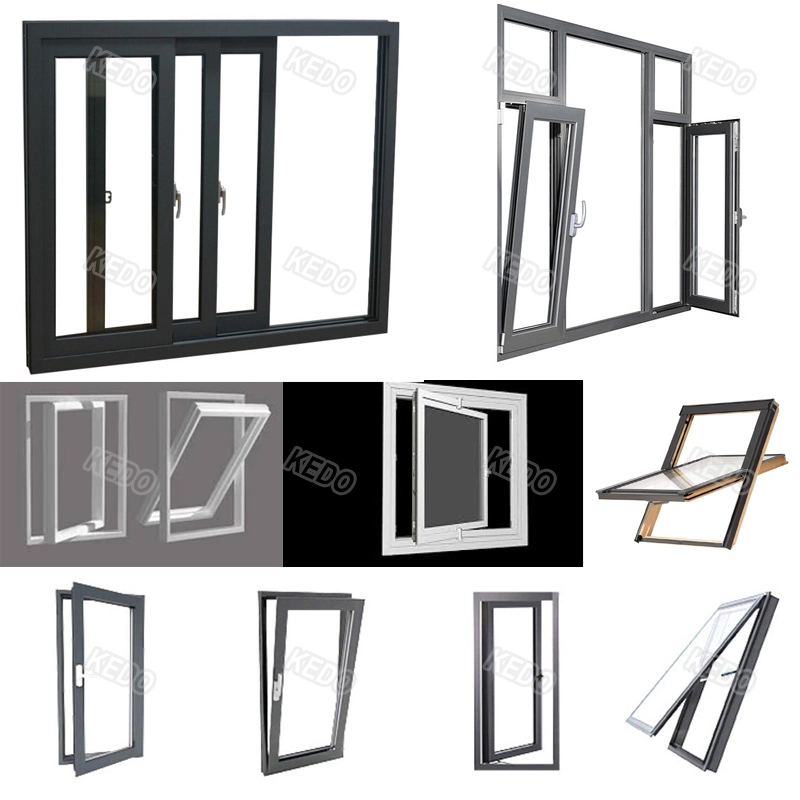 2. Product Details
KEDO WINDOWS SPECIFICATION

MODEL NO.:

S75K

BRAND:

KEDO

APPLICATIONS:

Home: Residential house, villa, apartment and etc.

Commercial: Commercial building, school, restaurant, factory and etc.

TYPICAL INSTALLATIONS:

Roof, sun room , basement, atrium and etc.

MAIN FUNCTIONS:

Ventilation, daylighting, smoke extraction, night lighting, fire protection, access etc.

ADVANTAGES:

1. Excellent waterproof performance.

2. High strength aluminum frame for heavy duty and big size.

3. Durable motorized drive system and stable control system.

SIZE:

1. Customized according to the opening size.

2. Minimum size: 1m*1m, 1m =< motor side =< 2.5m, area >= 1 SQM.

3. Maximum size: 2.5m*4m, 1m =< motor side =< 2.5m, area =< 10 SQM.

OPEN WAY:

1. DC motor driving with open height 500mm;

2. Remote control.

3. Rain sensor control.

FRAME MATERIAL:

Top level extruded Aluminum alloy 6063 T6.

FRAME SIZE:

Width 100 mm, height 168 mm, wall thickness 3-6 mm, multi-chamber structure.

FRAME COLOR:

1. Standard colors: Sandy gray or sandy brown or sandy white and silver gray.

2. Customized according to requirements.

SURFACE TREATMENT:

Powder coating.

SEAL STRIP:

EPDM rubber sealing strip (HAIDA).

GLASS:

Option 1 - 6+27A+6 with built-in blind.

Option 2 - 8mm or 6+1.14+6 or 5+1.14PVB+5+21A+6LOW-E or etc.

Option 3 - Customized according to requirements.

NET:

Option 1 - Plastic dust proof fly net from Amidolocgy, manual open or fixed.

Option 2 - Stainless steel wire mesh, manual open or fixed.

BLIND:

Hollow glass built-in sun shading system optional, remote control.

LIGHTING:

LED strip, 4000 K, remote control.

PACKAGING:

1. Standard packaging: Bubble bag wrapped then wooden case.

2. Customized according to customer requirements

DELIVERY TIME:

In 35 days

WARRANTY:

3 years
3. Specifications



4. Characters
(1). Bridge-cut-off aluminum system is well-designed in thermal and sound insulation, weather tightness and water tightness. Besides, its beautiful appearance appeals more people.
(2).There are various of shaped windows and doors to choose, such as Sliding window, Awning window, Casement window, Tilt&Turn window, Casement door, Fold door, Sliding door ect...
5. Testing Method
(1). Weight and thickness testing on aluminum alloy materials:
Every production of window and door , we would test 1 piece out from 3 piece, the weight and thickness.
(2). Thermal and sound isolation testing
6. Production Process
Aluminum alloy door and window process:
Frame fan breakage→Frame fan milling→ Milling hole slot→Drilling hardware hole→Cut glass bead→Fitting frame, fan sealing strip→Filling glass bead→Fan glass combination→Installing hardware accessories→Inspection→Packaging→Warehousing



7. Main Applications
Suitable for Commercial building, school, restaurant, factory and etc.


8. Advantages
(1). Watertightness 7A
(2). Air permeability 2 Class
(3). Resistance to wind load C3 Class
(4). Thermal insulation
(5). Noise insulation 30-40db
(6). Burglar resistance
(7). Radiation resistance
9. Company Information
(1). Factory overview
Shanghai KEDO doors and windows were established in 2005. Located in Liantang Industrial Park, Qingpu, Shanghai. KEDO covers an area of 20,000 square meters. It is a high-end villa façade door and window sun room company which integrates independent research and development, design and production. Companies adhering to the "passion, creativity, efficiency, and win-win" spirit of enterprise, "innovative design ingenuity quality" for the purpose of the enterprise, aims to create China's first brand of custom doors and windows!


(2). About us
Shanghai KEDO doors and windows inherit the graceful lines of German architecture and Gothic architectural style, and have established a unique style image belonging to Kedo in the industry, becoming a new type of sun room, broken bridge aluminum alloy window and door manufacturing, etc. A series of large-scale door and window benchmarking enterprises related to design, manufacture and installation.
The appearance and structure of the profiles used in the Sunshine room and sun room products are more sturdy and the assembly method is more convenient. It has the characteristics of being firm, beautiful and practical. As the first company in the industry to propose the concept of integrated technology home improvement system, the company's products have broken through the tradition! Excellent door and window are both inclusive and product personality, which not only makes the company flourish, but also creates a large number of top talents in the door and window industry!
(3). Our Services
1. The materials all are qualified the international standard. Aluminium thickness is >=1.4mm, PA66 nylon thermal insulated material and Low-E windows glass, all these excellent materials ensure our products' good performance.
2. The best export team can solve all your questions & give you the professional advices. Since they all have over 10 years experiences. Their ability enough to slove all your problems.
3. Quality is maintained throughout the process. If need, We can offer the professinoal engneers.
4. We also offer custom-shaped windows and doors according customers' specific requirements . We are making continuous efforts to develop different products of diverse performance, specification and style that precisely meet the requirements.
Packaging & Shipping
(4). Packaging:
1. Standard packaging: Bubble bag wrapped then wooden case.
2. Customized according to customer requirements


10. Name Card